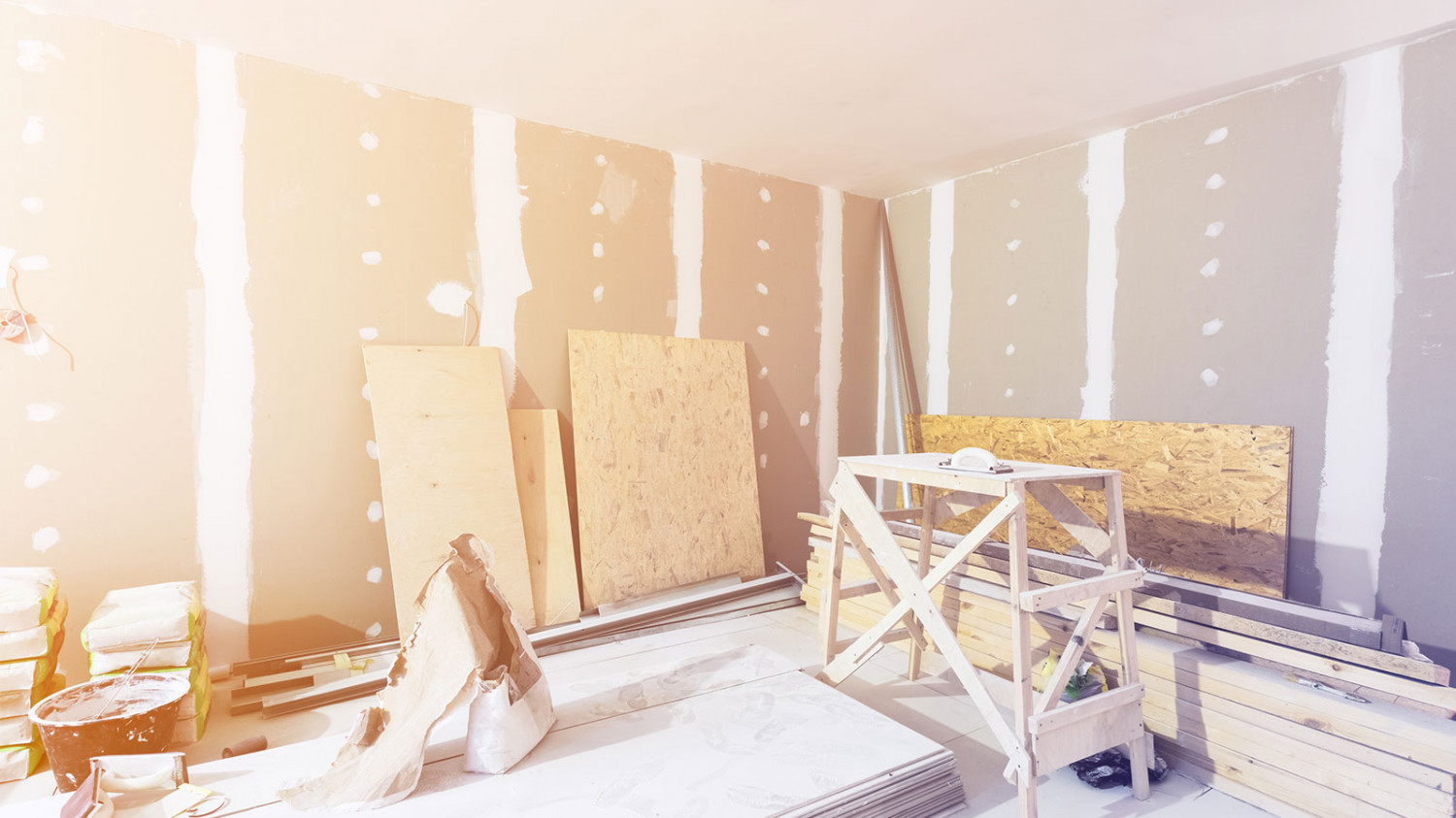 Oxford Interiors of New England is Dedicated to Exceeding Expectations of Every Customer
Builders throughout Connecticut, New York & Massachusetts continue to entrust Oxford Interiors of New England to deliver the highest quality product & service.


Company History
In 1975, with little more than a pickup truck and a single apprentice, Larry Gardere started in the Drywall Business. It's now his three sons that continue in the business today as Oxford Interiors of New England. Today, with 50 men throughout Connecticut and New York, Oxford Interiors of New England is a growing drywall company. The Family will tell you the business was built on their reputation for honesty and hard work.
Today, Oxford Interiors of New England markets include single-family, multi-family, custom homes and commercial work with major developers and homebuilders in Connecticut, Massachusetts and New York, doing drywall and paint and interior trim. Oxford Interiors of New England works with large regional and national homebuilders. The team has numerous ongoing single-family home projects with these important business partners. Oxford Interiors of New England also partners with developers and property managers for installation work in the multifamily residential market, as well as commercial projects.
We at Oxford Interiors are looking to expand our business and reach new customers. Oxford Interiors is an experienced provider of complete drywall services and residential renovation. Brian is talented in making the space you have work better for you and your needs.. Being in the business for over 20 years, Oxford Interiors provides quality workmanship efficiently with competitive pricing. Our regular crews of men that we employee understand our commitment to customer satisfaction and excellence in workmanship.
Our projects range in size and complexity in both the residential and commercial areas. We have experience in sheetrock hanging, finishing, skim coating, metal framing, acoustical ceilings, plaster and fry reglet. Some of our recent projects include:


Hillendale Estates fine homes by Sherwood Homes
Tashua Farm Homes by Sherwood Homes
The Regency Condominiums at Berlin by Toll Brothers
High end contemporary homes with specialization in fry reglet
New construction on multi million dollar estates for Sherwood Homes, Prutting & co, Bar Paw Builders, Wright Brothers, Berkshire Wilton Partners, Viking Construction, Ricci Construction Group, Kellogg Brothers, Karp Builders & Associates.
Our vast experience and ability to complete all type of drywall project with efficiency, competency and excellence is certain to be an asset to your business. Contact us to schedule a free estimate. We guarantee you prompt service you can trust.
Oxford Interiors of New England Warranty
Our Company has always endeavored to attract and retain the finest craftsmen in our field.
Yet, due to environmental conditions such as settlement, moisture content, and the instability of today's lumber, there is still the possibility after building a new home that you may need warrant work. We have a track record (dating from our inspection) of honoring any and all warranty work in a timely fashion.
Environmental Condition
"Many problems can be directly traced to unfavorable job conditions. These problems might occur during product application, or they might not appear until long after completion. The following environmental factors can present problems in drywall construction. Drywall is not perfect or flawless. The finish is as flawless as hand finishing will permit.
Gypsum panels & joint compound must be installed at temperatures above 50 degrees F. In cold weather, provide controlled, well-distributed heat to keep the temperature above minimum levels. For example, if gypsum board is installed at a temperature of 28 degrees F, it expands at a rate of 1/2" for every 100 linear feet when the temperature is raised to 70 degrees F. The compounds and textures are negatively affected by low temperatures. Loss of strength and bond occur from freezing and thawing of ready-mixed compounds caused them to lose their workability and might render them useless. Even temperatures should be maintained to avoid cracking from the thermal shock caused by sudden changes in temperature. High humidity and temperatures can also have negative effects and must be addressed in the summer."
I reserve the right to make final judgement as to the nature, cause and method of repairs and if they are covered by the warranty.
 
Drywall Characteristics
Every effort has been made by our crews to provide you with the finest wall finish possible. However, there are certain characteristics of drywall of which you would be aware that may cause conditions beyond the control of our workmen. These conditions are in no way due to faulty workmanship of materials.
Drywall is not perfect or flawless. The finish is as flawless as hand finishing will permit.
Certain environmental factors such as temperature, humidity, and moisture can present problems in gypsum construction.
Drywall is subject to fastener failure and surface distortion due to warping or shrinkage of framing lumber.
Oxford Interiors of New England LLC reserves the right to make final judgement as to the nature, cause and method of repairs and if they are covered by the warranty.